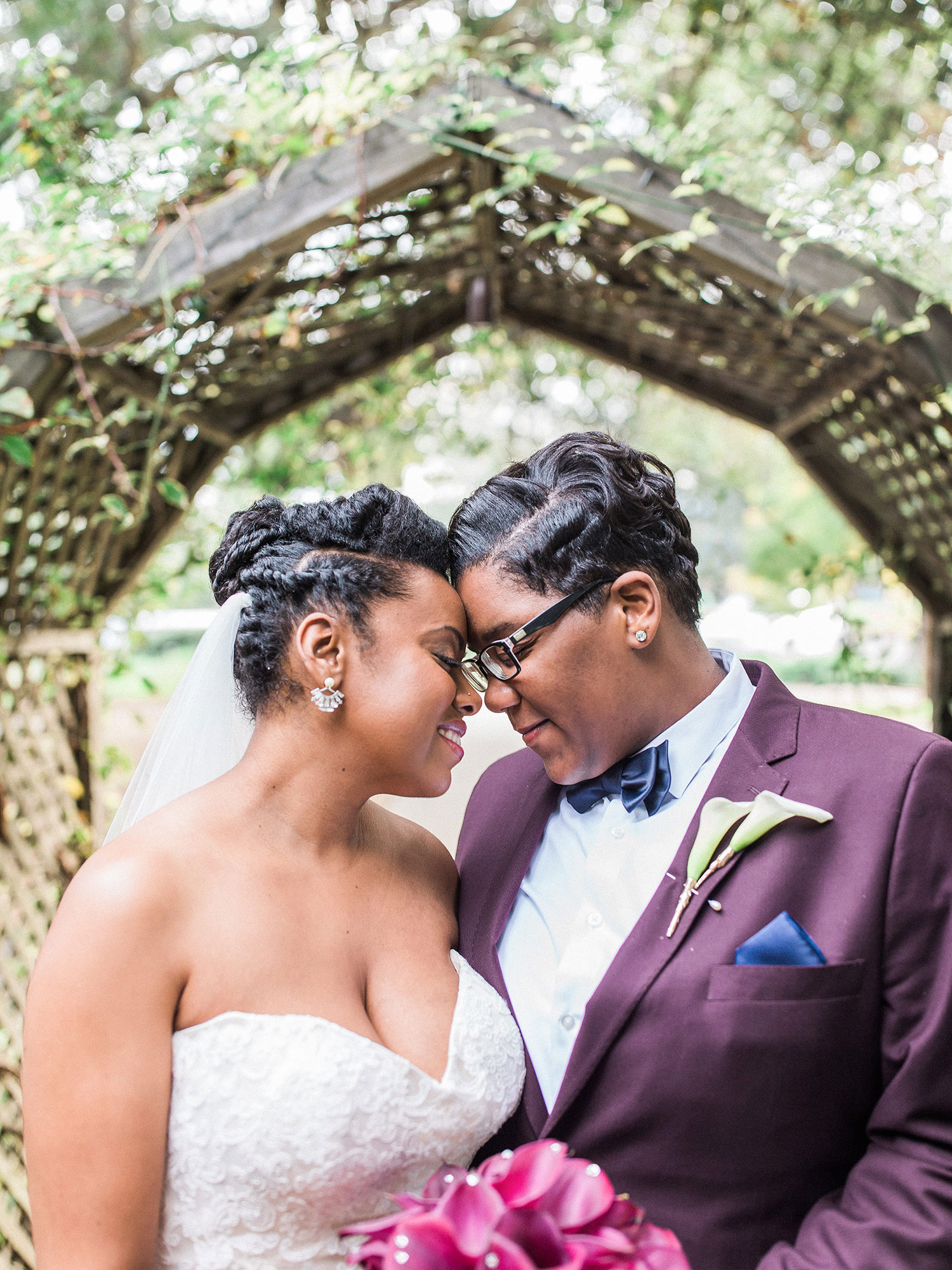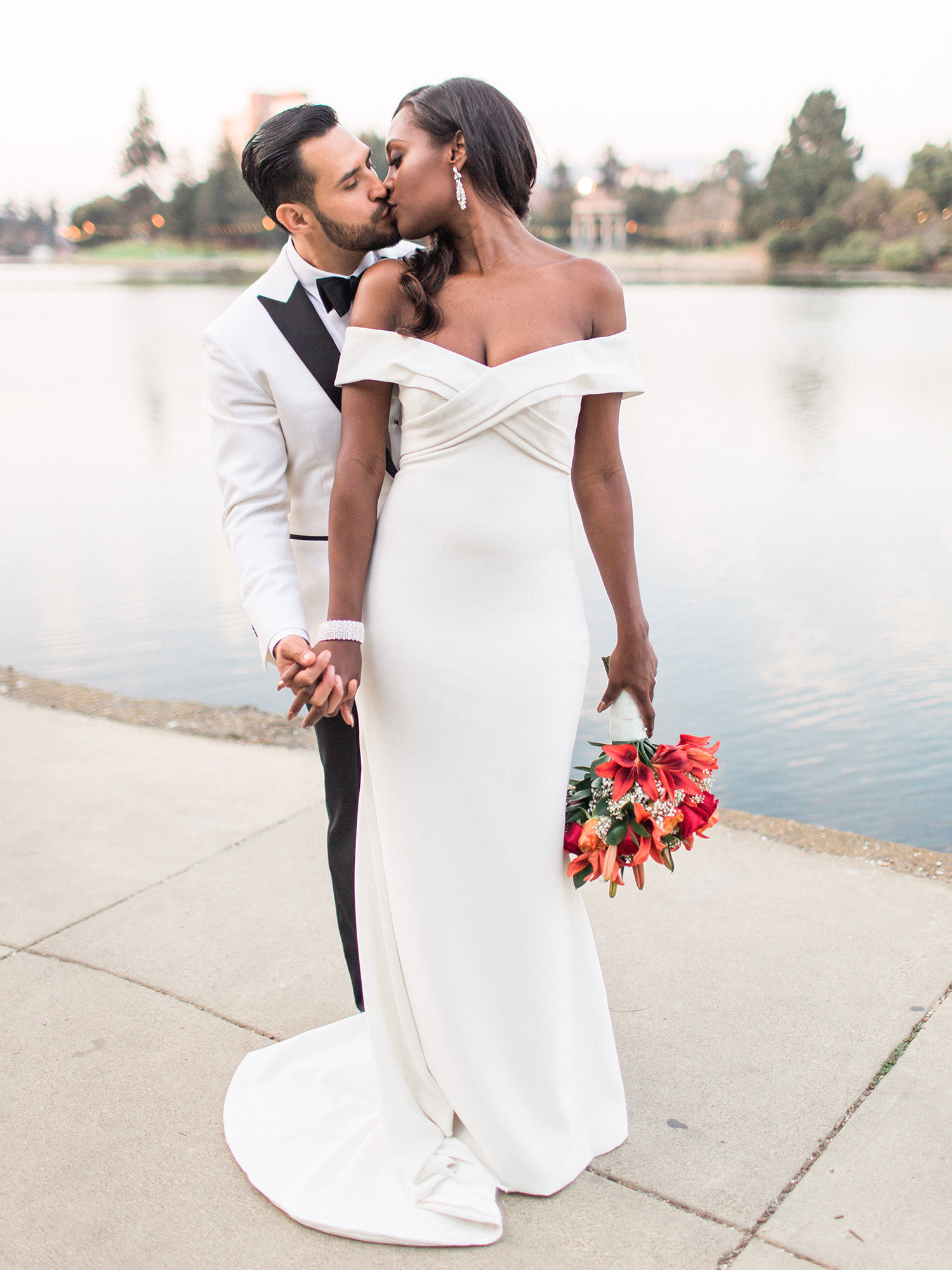 Apollo Fotografie is a fine art wedding photography & videography business located in San Francisco, Ca. I began my wedding photography career in 2009 in Los Angeles before relocating to SF in 2010 for my love of the city's unique people and culture. After years of growing and developing the business, we currently shoot around 100 weddings a year. Our features and publications include The Knot Hall of Fame, Style Me Pretty, Today's Bride, Martha Stewart Weddings, Wedding Wire, 7x7 Magazine, Here Comes the Guide, Offbeat Bride, H&H Weddings, PopSugar, Zola, LGBT Weddings, & many more! We are also very grateful to have been awarded Wedding Wire's Couple's Choice Award as well at The Knot's Best Of Weddings the past 6 years in a row. I am extremely passionate about portrait photography, acrobatics, dance, & music. I love dogs, and hope to one day have a baby husky!
How do you approach weddings?
We use fine art photography to concentrate our efforts on infusing style & story into our imagery. The entire event design is taken into consideration as we consciously craft works of art that reveal an intimate narrative between the viewer and the photographs. We largely use a photojournalistic approach throughout the wedding to achieve a more "candid" look as well. We work to capture incredible lighting, to guide the couple into organic poses, & to create balanced compositions. The final result is a series of unforgettable images that you can revisit to remember the inimitable emotions of your wedding day for years to come.
What are some traits of your ideal clients?
Our ideal clients are fun and romantic with an appreciation for the arts and respect for others. We love getting to know our diverse community of couples, and learning about their distinctive personalities. We love shooting at quirky venues and experiencing unique cultural and personal wedding traditions. We want your wedding day to reflect your unique backgrounds, and we love being able to bring your vision to life.
What are three of your favorite things?
Good vegan food, new Billie Eilish songs, and my fiancé!
What Past Clients Have To Say:
"I HIGHLY recommend Apollo Fotografie to any future brides or grooms looking for a San Francisco Wedding Photographer!! They were incredibly professional, kind and made the entire process simple and easy. Jonathon always responded promptly and answered all of our questions. The photos were the most important things to me, and I couldn't be happier with the results. Our wedding memories will last a lifetime thanks to Apollo Fotografie and we are forever grateful! If you are on the fence, I promise you won't regret it."
—Laura & Jeff
JONATHON TOWLE
We offer fine art, natural light photography & videography with a candid, storytelling approach. Your wedding photography will be fashionable, fun, and style-centric, while chronicling your own, unique narrative. Love is the key!
Category
Website
Location
San Francisco, California
Price Range
US$395-$8,888
Travel Policy
Beyond the allotted travel miles, there is a minimal fee per team per additional mile, plus any costs of hotel, valet, etc.
Elopement Policy
There are specialized elopement collections customized for city hall & Mon-Fri weddings.