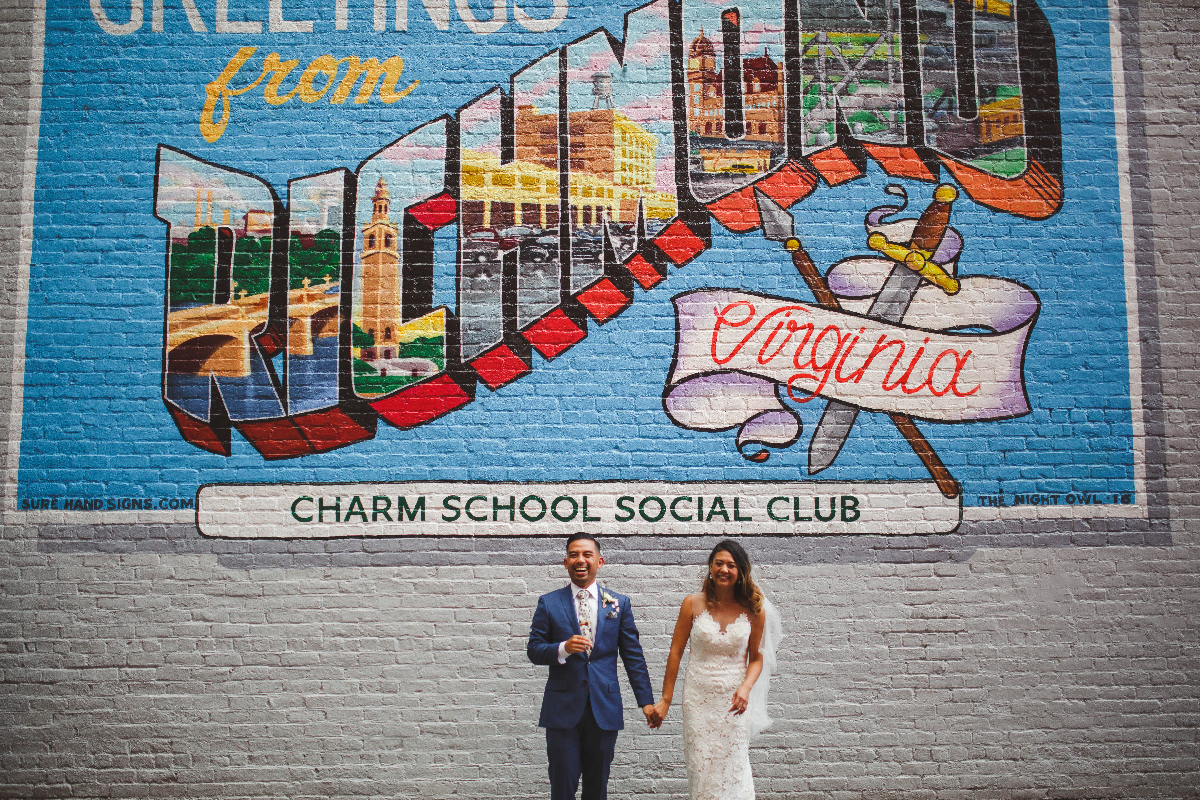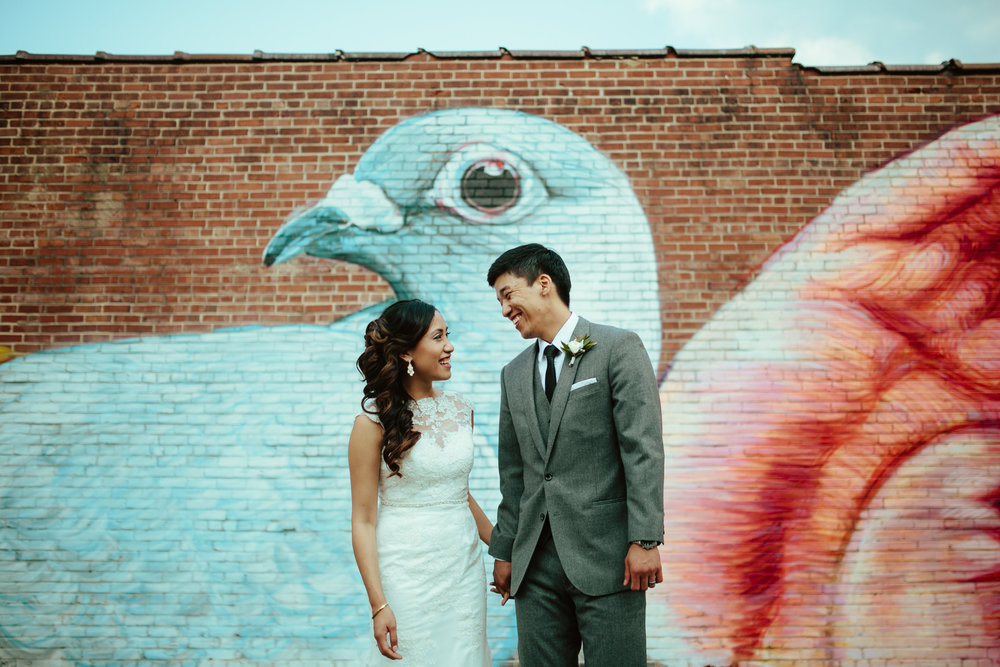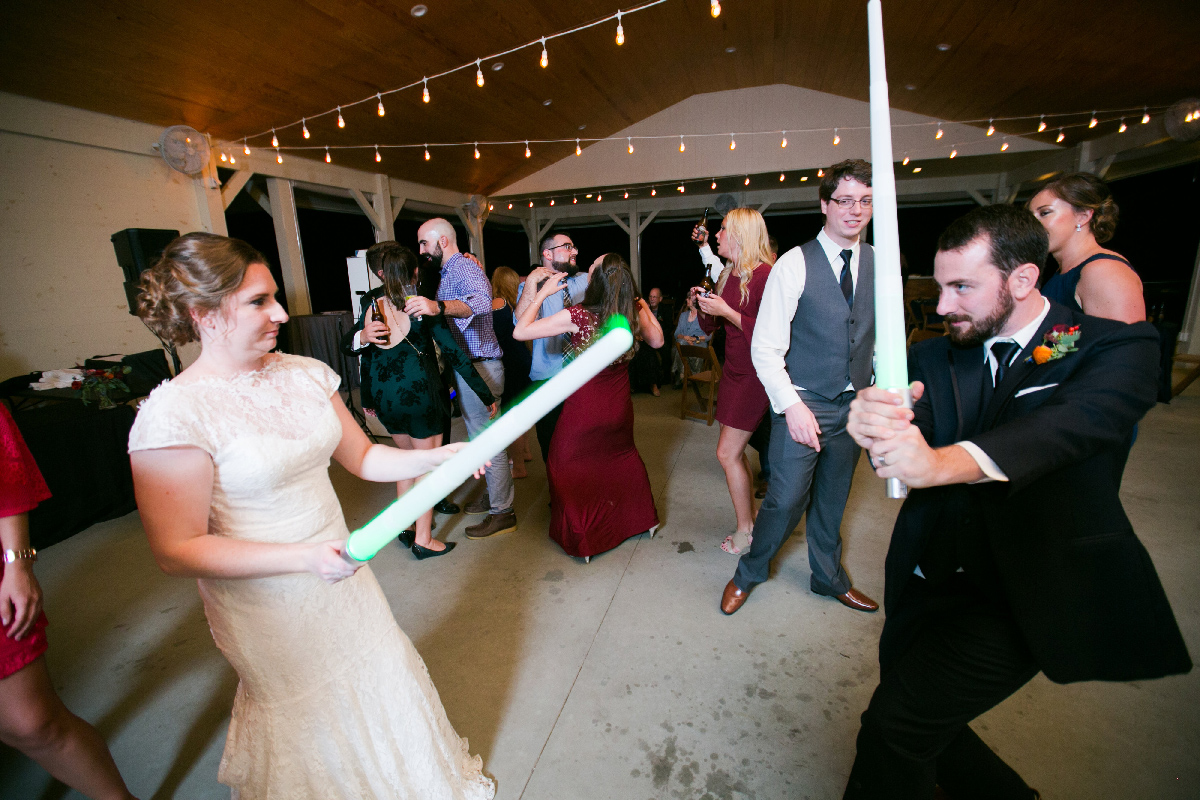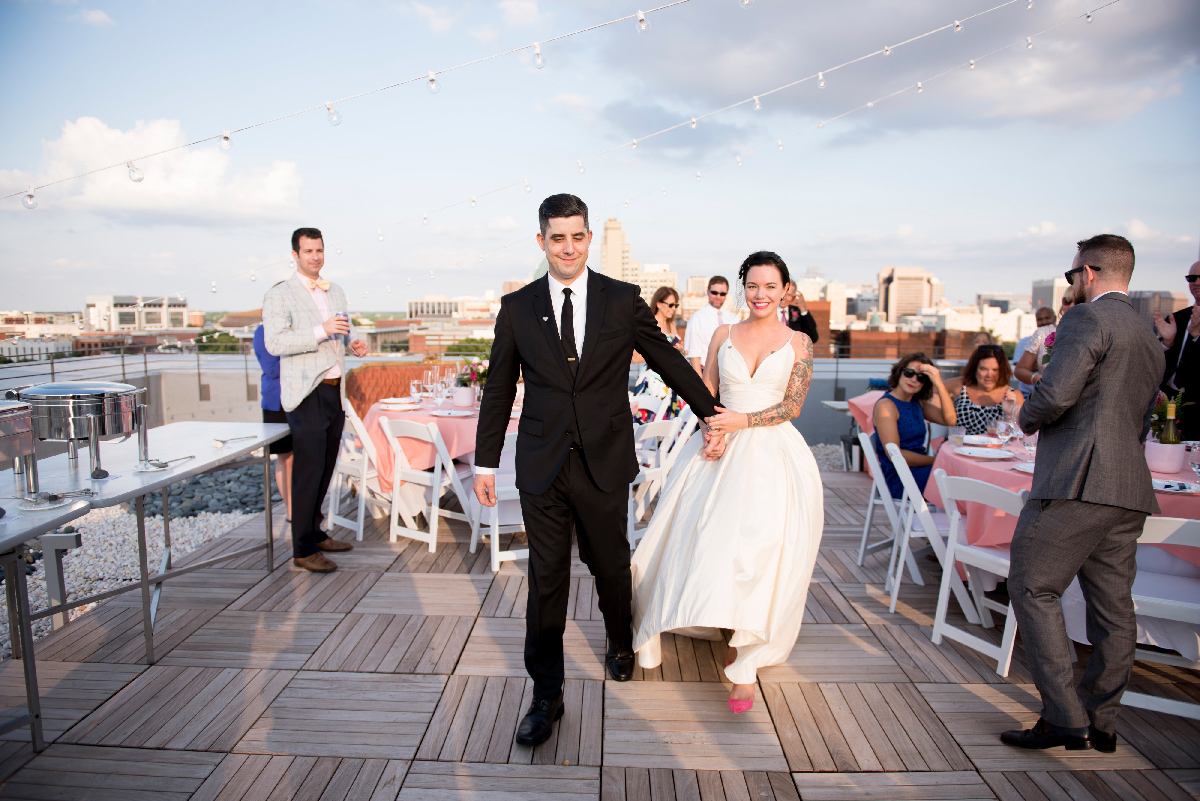 We are a team of diverse women that are committed to creating experiences for our clients and empowering our local industry to serve clients better. We have a range of backgrounds in fashion, catering, hotels and the travel industry and our different experiences bring a well-rounded team to the event planning table. 
Our philosophy is less is more. Find three things that are important to you and let's invest in those things. Cluttered tchotchkes and trendy décor distract from the real reason you've gathered your family and friends together. 
We aim to provide clarity, style and organization to the planning process. Our years of experience will help guide you to a successful event that is personal, meaningful and filled with love. We will take your vision and design it into a tangible experience that represents who you both are as a couple.
What is The Hive Wedding Collective's origin story?
Owner Christine met her very first bride in 2011 when she leased her an apartment in Richmond. The bride needed a temporary home because her fiance was in a medically-induced coma awaiting a heart transplant. So, she uprooted her life in Chicago to move to Richmond and be near her loved one. Christine bonded with her immediately, as she had just lost her fiance the month before to brain cancer.
A bond was created and planning a wedding was a good distraction for both of them. A year later, the groom had a new heart and had made a full recovery, ready to greet his new wife as she walked down the aisle at Pippin Hill Farm + Vineyard in Charlottesville, and a career for Christine was born.
Christine continued to plan weddings under the name 'Wood Grain & Lace Events' as a side hustle until she decided to leave her full-time job in 2013. She hired Ciera a month later and they recruited a team of assistants to help them grow the company. As of 2018, we are have four full-time coordinators and a team of assistants that handle 40-50 events a year.
What is one of your favorite projects you've ever worked on?
We just wrapped a wedding reception for Hillary Clinton's speechwriter and his wife. They were an amazing couple to work with and we got to meet both Hillary and Bill at the reception. That was a huge career highlight for us.
How are you a "wedding space disrupter"?
We aim to bring our feminist, progressive values to every client, without apology. We feel no need to tip toe around our belief systems and we are glad we are continuing to attract clients who appreciate that about us.
What three ingredients are necessary for a great day at The Hive Wedding Collective?
a strong cup of coffee

an empty email inbox

a happy couple
What are some traits of your ideal client?
Anyone who can let go and trust us to execute their vision in a way that works the best for 1. budget 2. venue 3. guest size. Wedding planners don't take over your wedding and do it all for you. We walk you through the chaos and help keep you sane, organized and as stress-free as we can.
What Past Clients Have To Say:
"Thinking about hiring a wedding planner? Do it. Thinking about hiring any other wedding planning team besides Wood Grain & Lace... Don't do it.
My (now) husband, Bryan, and I went into Christine's other venture, Urban Set Bride, to meet with her about a year before our wedding. I remember I was immediately sold when she shared with us that your wedding day is meant to be a wonderful, beautiful, special day but, if your lucky in life, you have a lot of those. She said that her goal is to allow brides to enjoy the process and not get wrapped up in the 'this has to be the best day of my ENTIRE life' mentality.
When we ended our hour long consultation with Christine she told us to go home, sleep on it, and let her know later this week what we decided. Bryan and I took about 7 steps out of the building before we turned around and went back into the shop and were like yeah... we're kind of obsessed with you. And, turns out, first impressions can sometimes be spot on. Christine was incredible throughout the entire process. I appreciated her honesty and candor when I asked questions about stuff I wasn't sure we needed. It was incredibly helpful in allowing us to stay on budget and cut out things that wouldn't add to our day. She was incredibly responsive and her attitude kept me cool throughout the entire process. I truly can't imagine not having her on the day of. She kept everything on schedule and running smoothly and really allowed for Bryan, my family and me to be in the moment and enjoy our day.
You pay a boat load of money for a wedding and I can say, without question, that WG&L was the best thing we spent money on. What I remember most about my wedding day is how I felt. If I had needed to worry about whether the ceremony musician showed up on time or the caterers were setting up the tables the way we had discussed I wouldn't have been able to be in the moment and take it all in. While I wasn't one who had a 'vision' for my wedding and was just excited to the damn thing and go on a honeymoon, WG&L truly made the day so special and now I understand why people call this one of the best days of their lives."
It is your job to host the event and give your best to your new partner, your friends and your family. It's our job to setup, break down, enforce the timeline and deal with the cake that fell in the van on the way to the reception.
Pick three things that you want your guests to be talking about at brunch the day after the wedding and spend your money on those things. The rest doesn't matter. Do you remember the chairs or the tchotchkes at the last 4 weddings you attended? Probably not.
A glass of wine or a strong cup of coffee can fix most problems.
No matter what happens, we've got your back. Drunk uncle? Crazy mother-in-law? Divorced parents? We've met them all. Don't worry.
This is just one day. You have the rest of your lives together. Let's have some fun with this!
Category
Website
Location
Richmond, Virginia
Price Range
US$1700 - $5000
Travel Policy
We specialize in Richmond and Charlottesville, but we are available for travel.