Sarah-Jean and Kent have always been unconventional in their views including how they felt about big weddings. This of course translated into their own wedding where they decided to have a small, intimate ceremony at the courthouse surrounded by their family. Even though the wedding was a small affair, there was still thought behind the details such as the bride's dress sewn by her mother, the handmade paper bouquet & cupcakes for dessert. Despite several things going absolutely wrong on the wedding day (all day rain, bride's hair falling flat & walking around a parking garage looking for a misplaced car) everything came together and the celebration of their love was just so right.
Photos courtesy of Brandi Potter Photography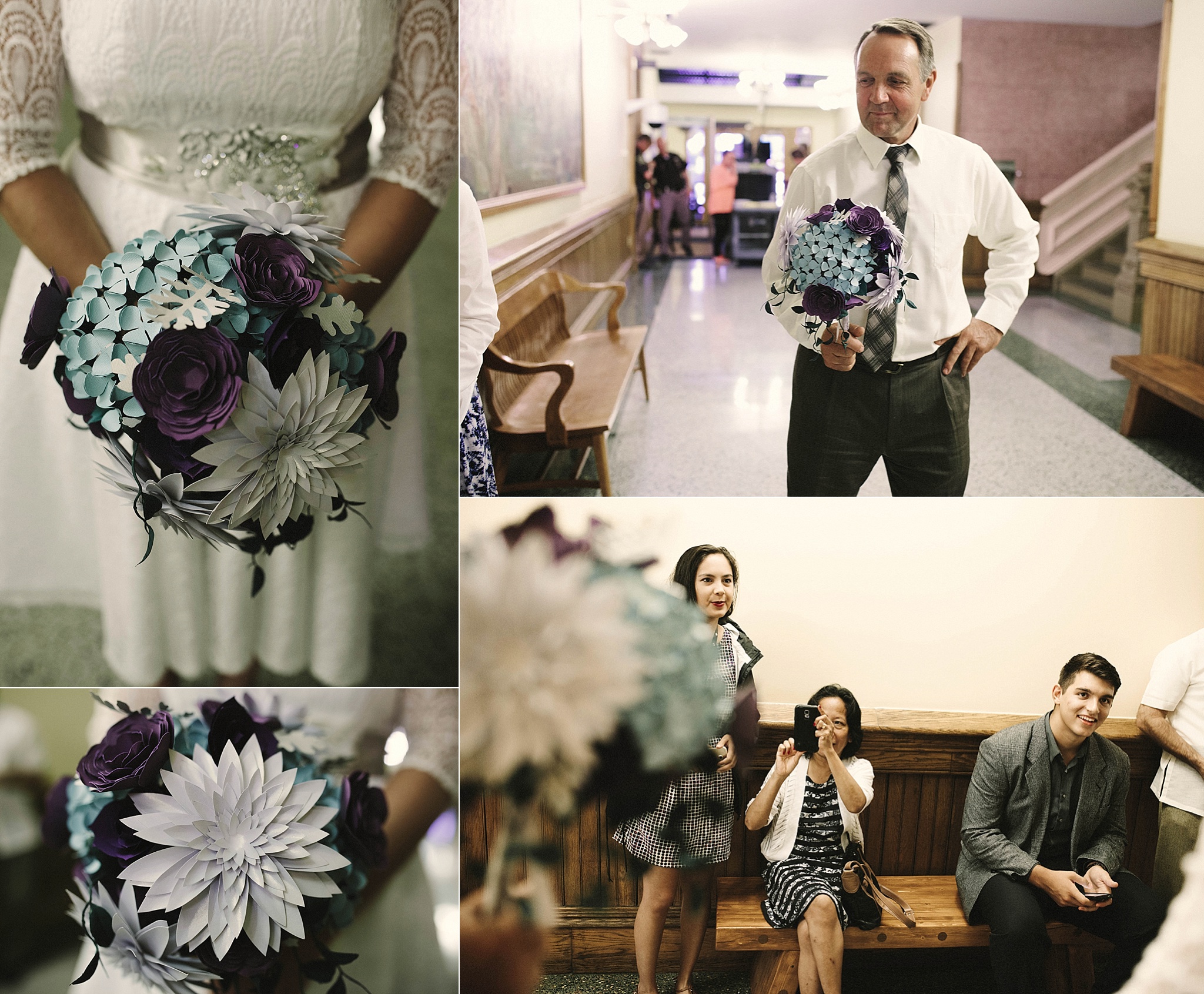 Brandi is a Kentucky based photographer, who likes to think she see's the world differently. She has the two best puppy companions anyone could ask for, a love for old things, and a passion for travel that she is using to become a full time destination wedding photographer.