This beautiful Saturday, a chill was in the air, but even more... love was in the air! I was delighted this past spring when Brigid contacted me from Orange County to say that she and Cara (who's from the DC area) were getting married in DC next spring, and would I be their wedding photographer? Heck yes!
Cara and Brigid took a "wedding planning" vacation, traveling to DC a few weeks ago, and we decided on two locations that both had meaning to these amazing women! Cara spent a lot of time with her family at the Bishop's Garden at Washington National Cathedral growing up, so we started there. The garden is quickly becoming one of my very favorite spots!
Then we popped down to Dupont Circle. It's one of my favorite places in DC (I live in Dupont, after all!), but in addition to the lovely character of the neighborhood and the iconic fountain, of course, Dupont has a long history of being a gay-friendly neighborhood — which is so perfect on so many levels! We met up with their friend, and pup Pumpkin, who also made the trip across country from Orange County. It was a dream showing this lovely couple all of my favorite spots in Dupont. I can't wait for them to be back on the east coast to tie the knot in March!
Words and Photography by Aimee Custis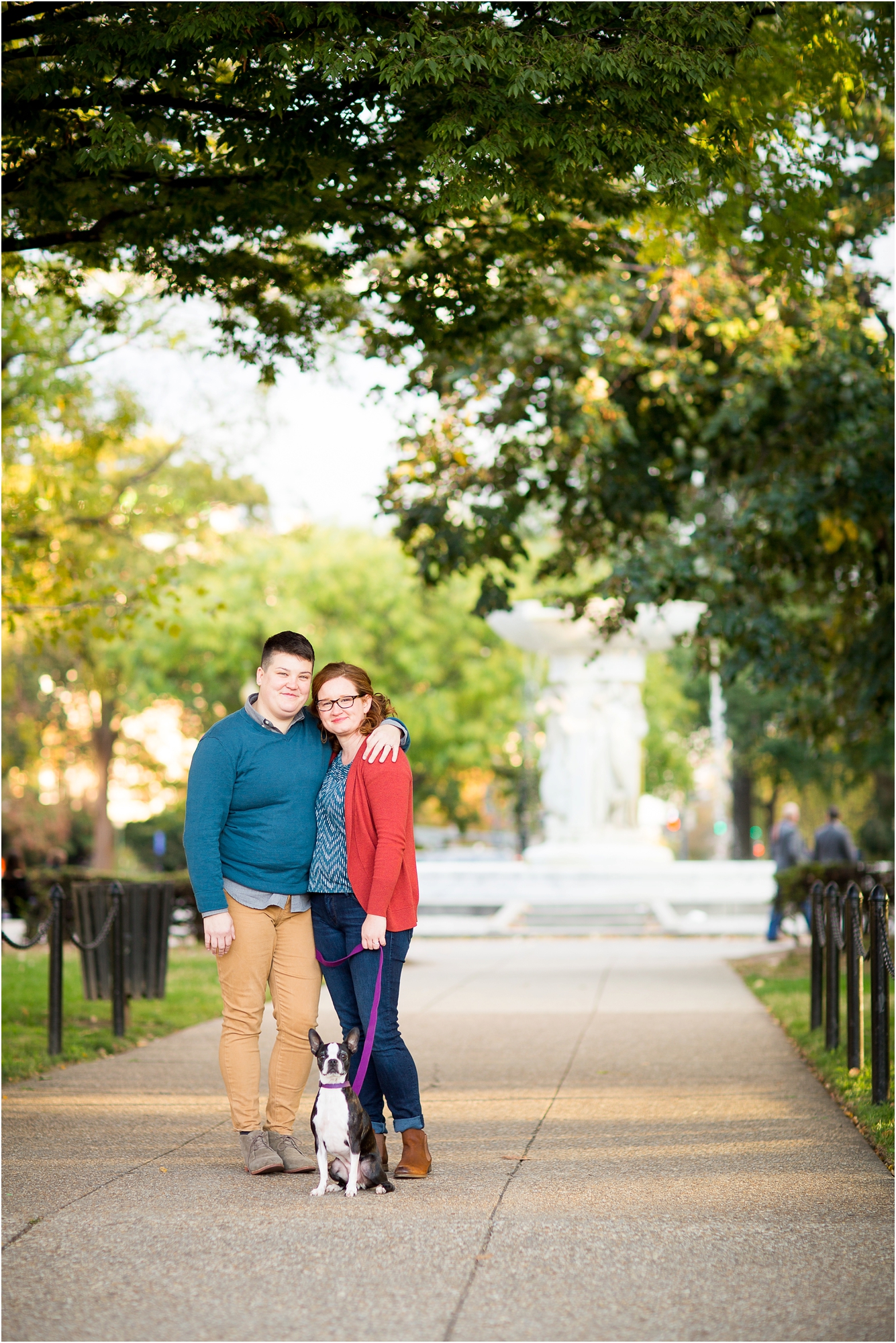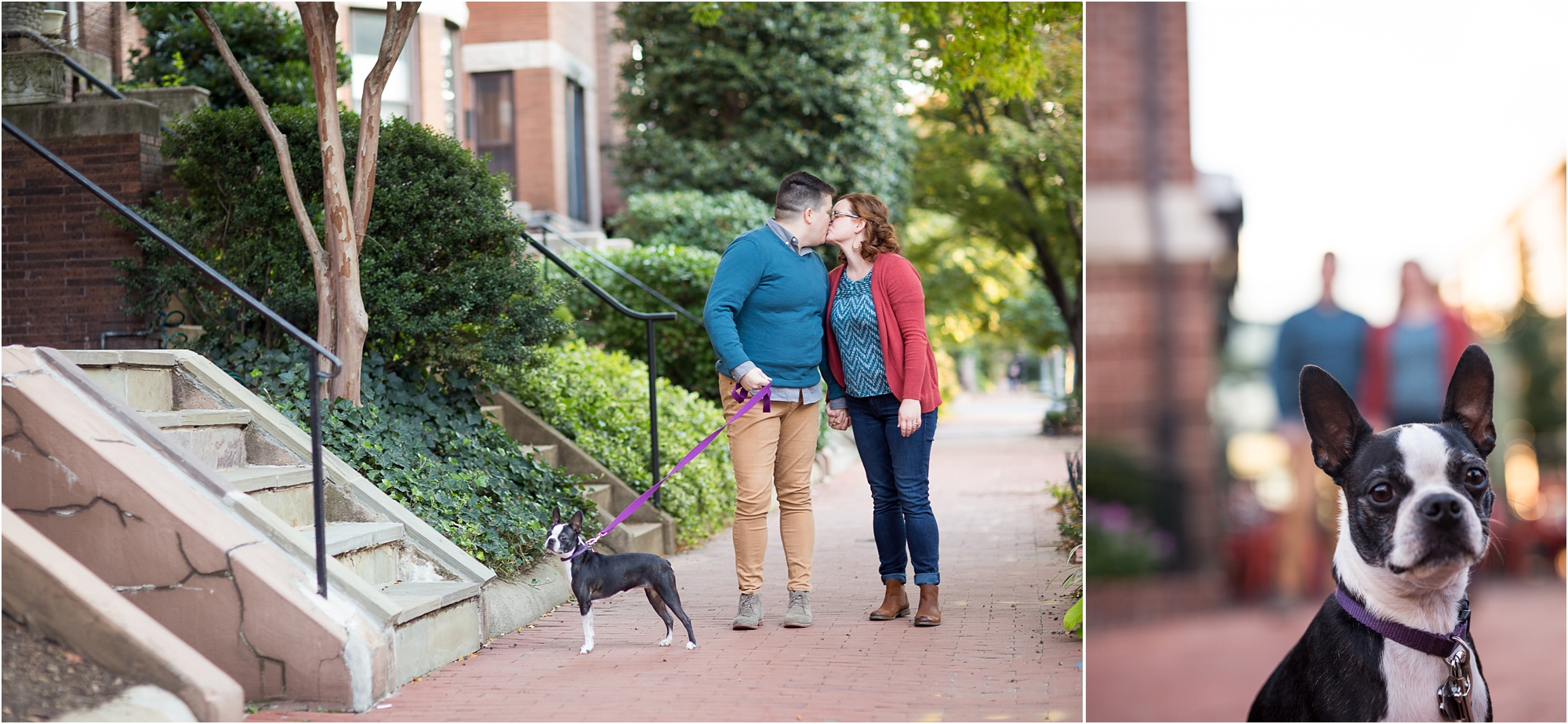 Aimee Custis is a wedding and portrait photographer. She believes in the enormous power of photos in telling stories — love stories, important moments, and the in-between moments of everyday life. She loves summer sunsets, sandals, and chasing light. When she's not behind the camera saying ridiculous, snarky things to make her clients laugh, you'll usually find her pedaling around her Washington, DC neighborhood by bicycle, or lost in the pages of a sci-fi novel.