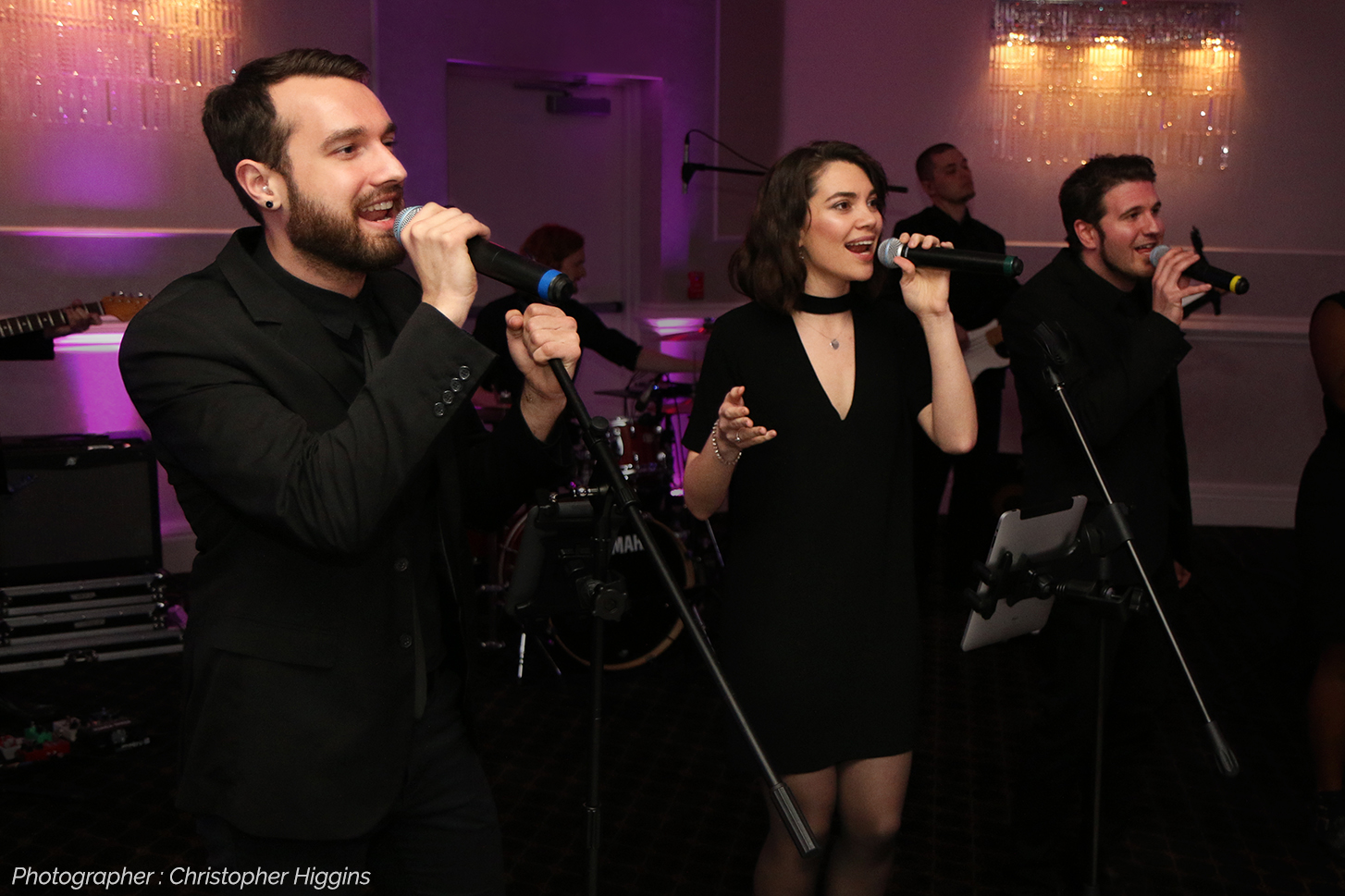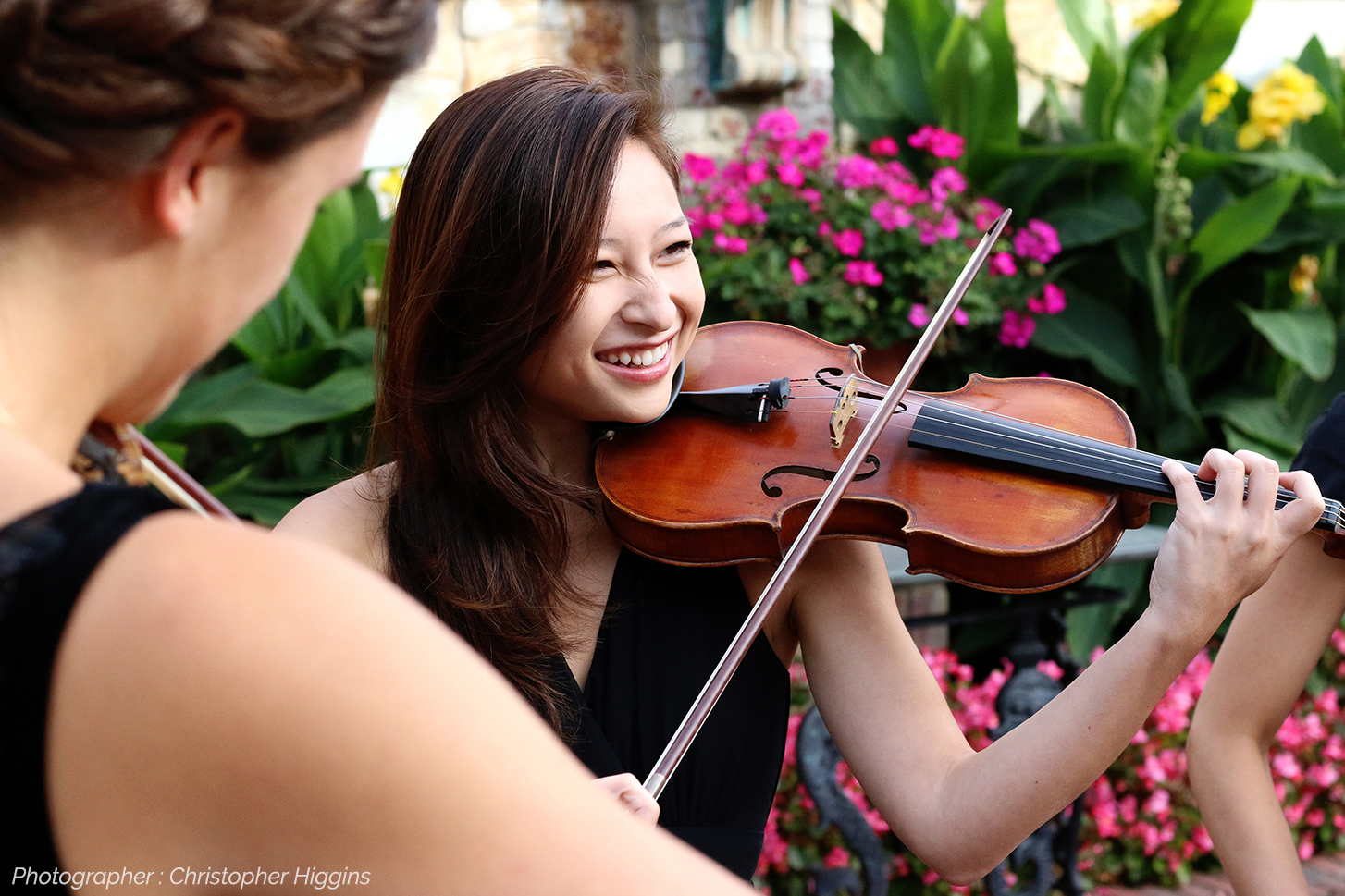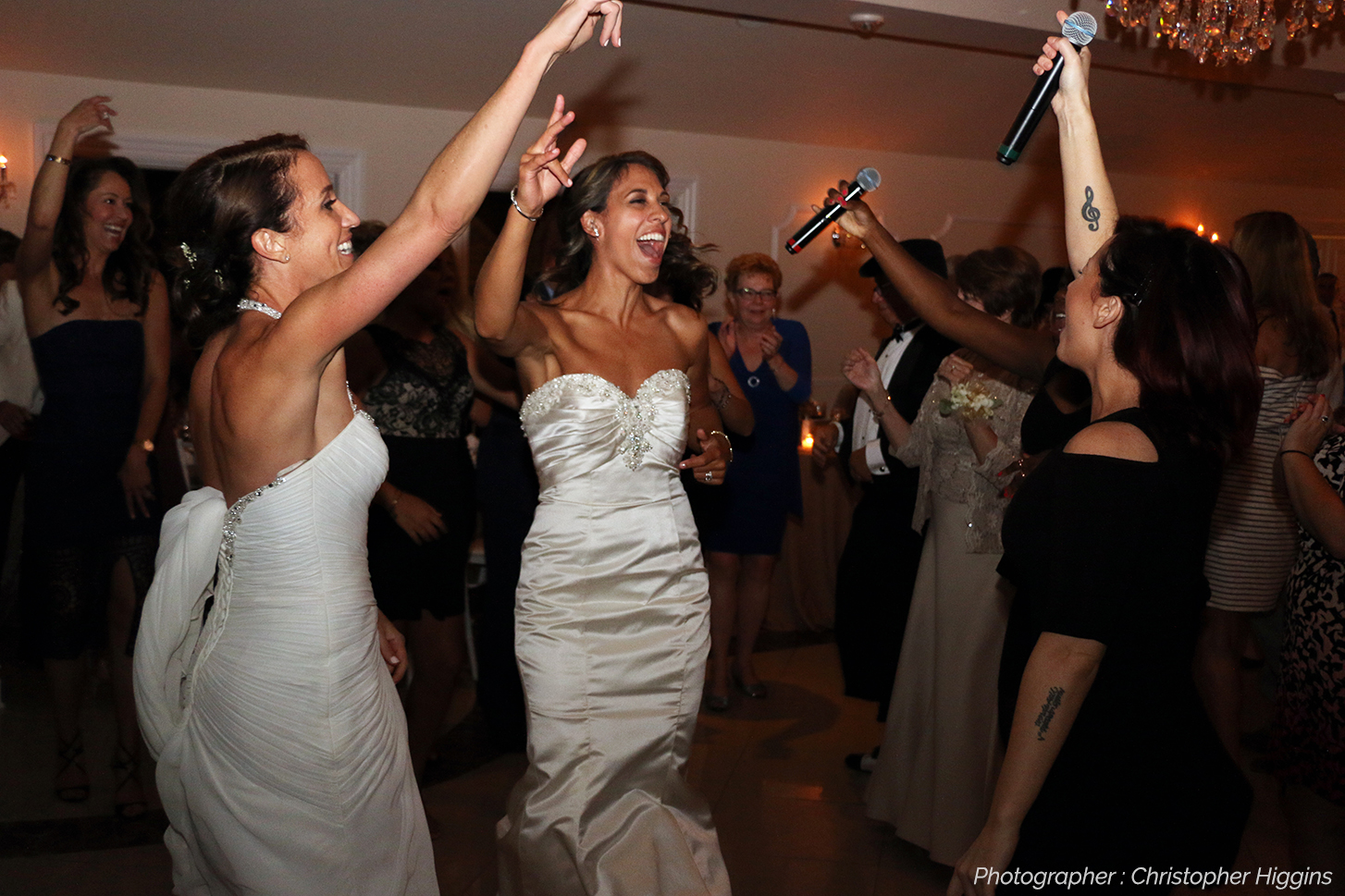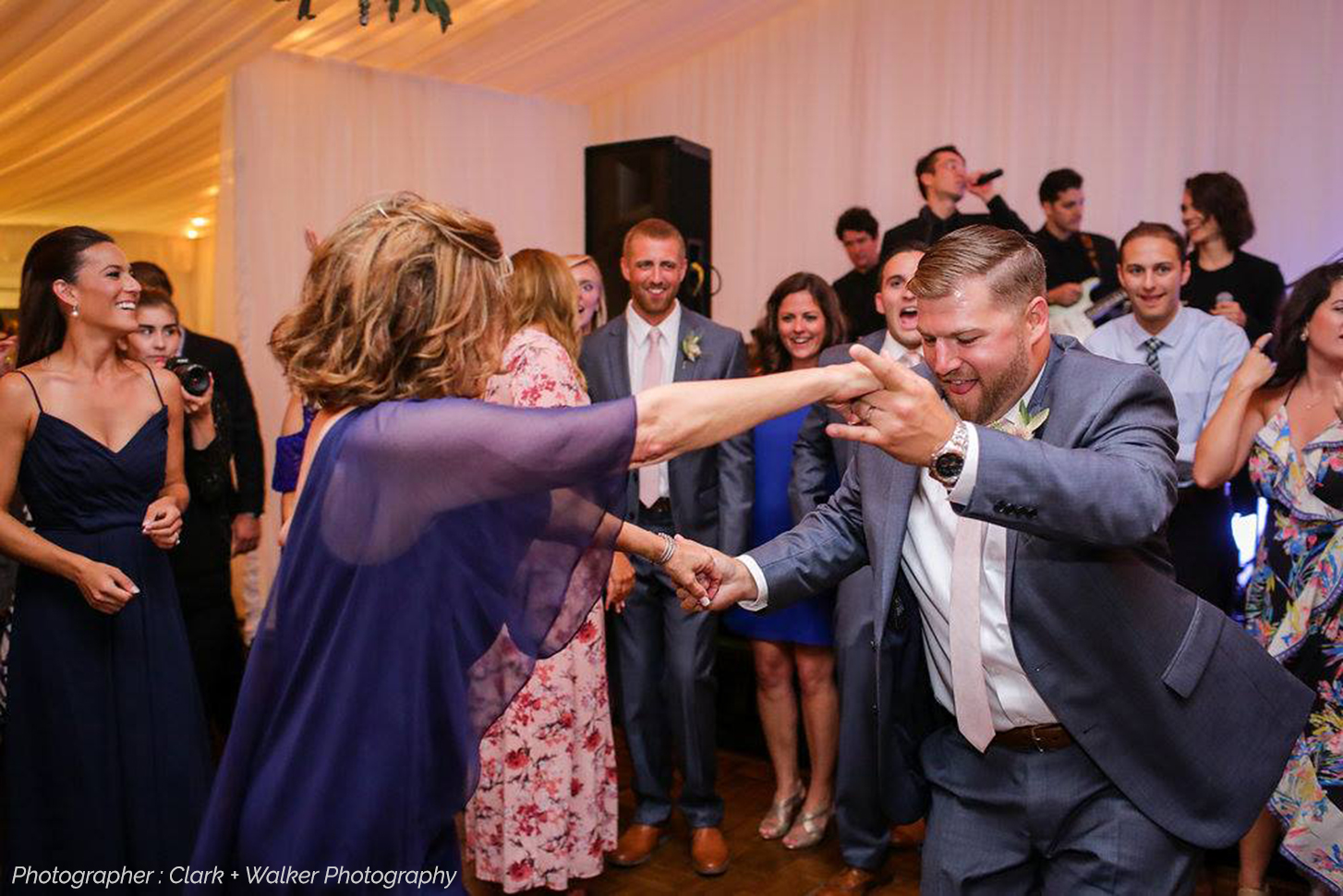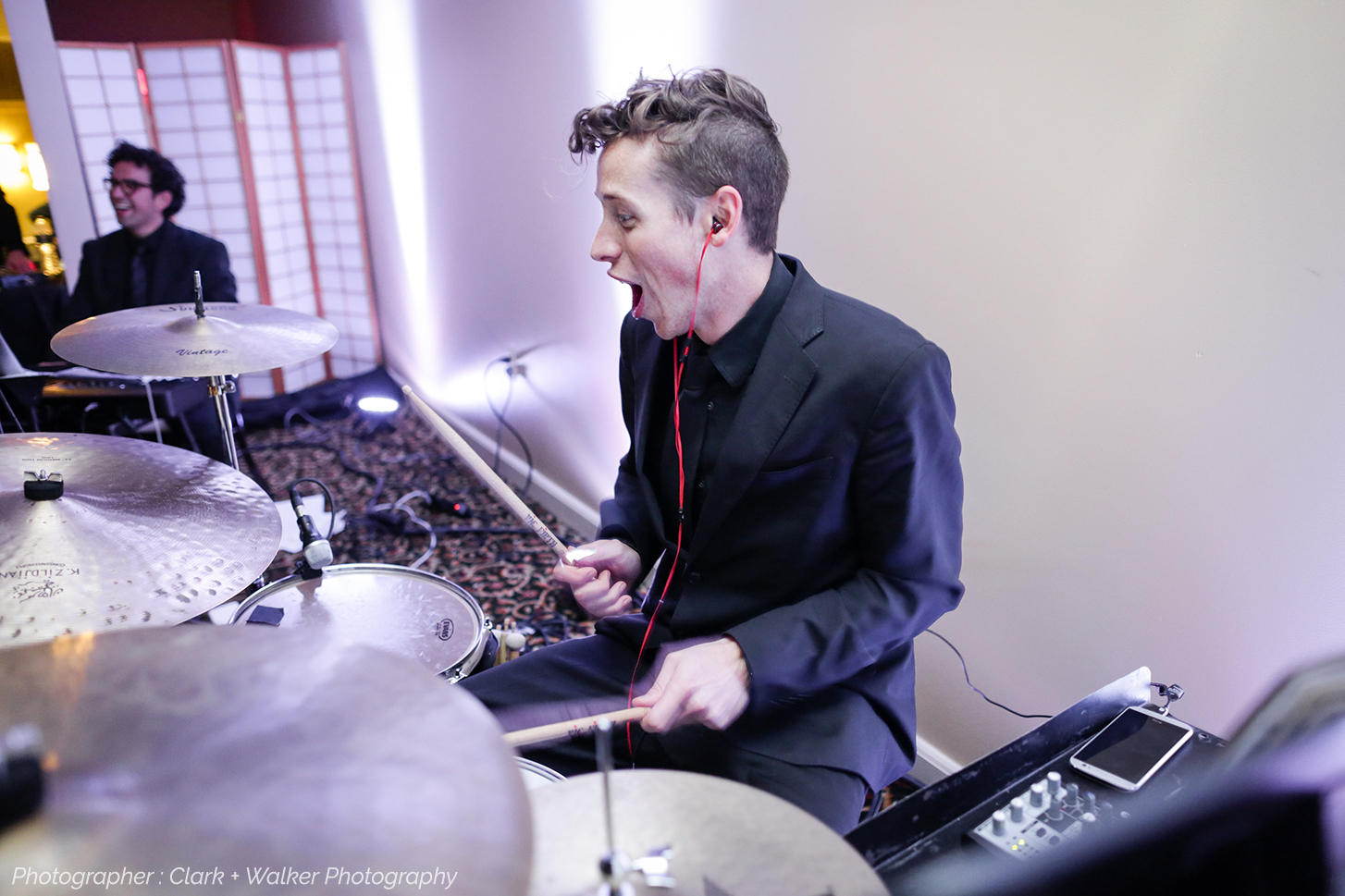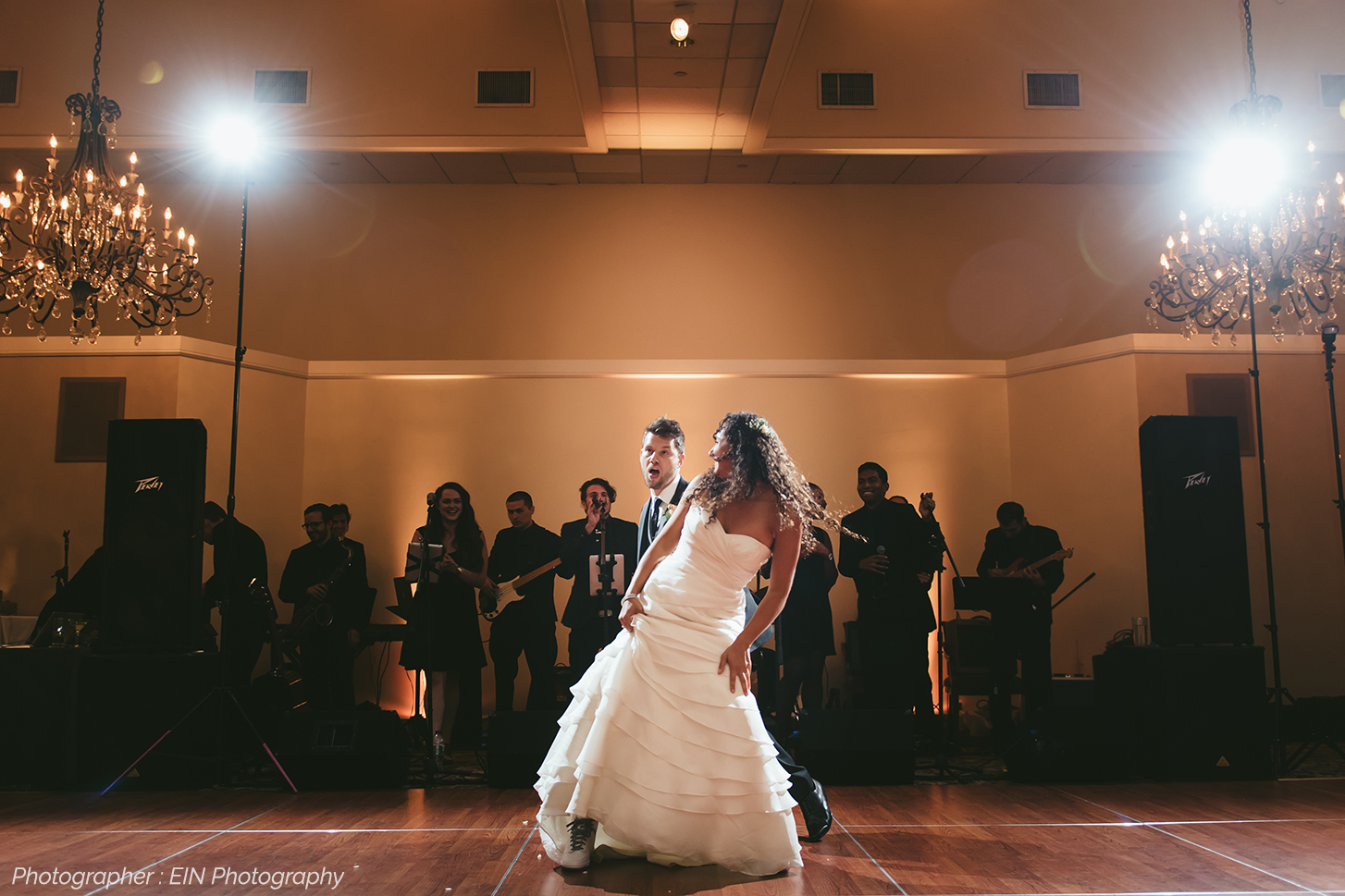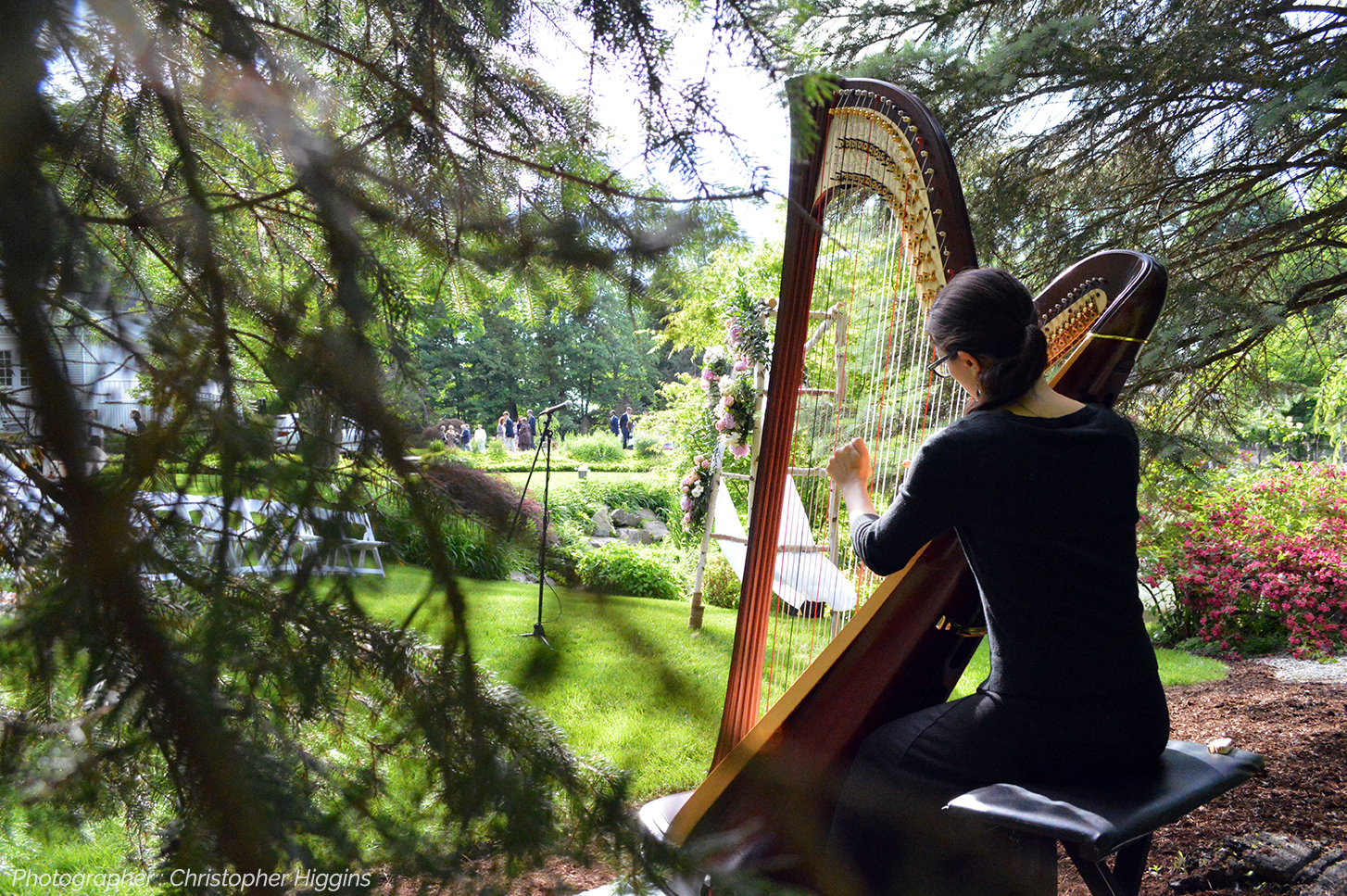 What is the mission of The Metropolitan Players?
Our mission is to revolutionize the wedding entertainment industry by standardizing love as an expectation for booking and working with a wedding band in the Tri-State area. Erin and Drew Coles started the Metropolitan Players for their own wedding, and truly understand the importance of working with vendors that are compassionate, kind, respectful, detail-oriented, and who really care about fostering strong relationships with their clients.
What is The Metropolitan Players' origin story?
Husband and wife team Drew and Erin Coles founded the Metropolitan Players when they couldn't find the perfect band for their own wedding. They were inspired by their mutual passion for music, expertise in business, and a true love for everything a wedding represents. They were also encouraged by the opportunity to provide young, professional musicians with meaningful work in their field. Drew and Erin love being part of the celebration that brings two families together, and with every new couple, the Met Player family grows and new musical memories are made!
What is one of your favorite projects you've ever worked on?
It's impossible to choose just one! Every couple we work with is unique, so each wedding is completely different! We love expanding our repertoire and learning new music for our clients, creating customized wedding day timelines so that their special day unfolds exactly as they dreamed, and sharing in their unique family traditions.
How are you a wedding space disrupter?
The Metropolitan Players are one of the few bands in the industry that exclusively plays weddings. While many other bands stretch their resources, personnel, and availability thin by playing corporate and other non-wedding gigs, we dedicate all our time, focus, and energy to facilitating a perfect day for our couples. We hire only the most talented trained musicians with extensive experience in musical performance, and as a result, unrivaled levels of musicianship, professionalism, and showmanship set The Metropolitan Players apart. We have cultivated a reputation within the wedding industry of keeping the dance floor packed all night long with our high-energy, unforgettable performances!
What three ingredients are necessary for a great day at The Metropolitan Players?
Positivity and excitement from all our amazing band members!

Being totally prepared for every planned part of a wedding day, as well as any unexpected things that might come our way!

A stellar couple that is excited, happy, and openly sharing their love with everyone!
What are some traits of your ideal clients and customers?
Our clients are positive, fun, totally in love, and excited to customize their entire wedding experience. They truly embrace becoming a member of the Met Player Family, and are willing to put their trust in their vendors to give them the absolute best experience!
What Past Clients Have To Say:
"This band is INCREDIBLE. I had the luck of hearing them prior to our wedding: When my husband and I got engaged, my first thought was "We NEED to book the Met Players." This band has it all: They're a young, incredible group of talented, dedicated musicians who can sing and play ANYTHING. They can sound just like your favorite artists AND/OR put a new spin on some of your favorite hits to liven up the party, and really give their performance that "live feel" that makes wedding bands such a great option. We still have friends and guests telling us "Your wedding band was absolutely amazing!" The Met Players were a hit with every age group at our wedding and that is hard to come by. In addition, I am a professional musician and singer, and so was about half of our guest list, and everyone agreed that their talent was off the charts. Not an off note all night. Let me also just talk about Erin Coles for a minute: I can tell you that there is no one better to help you plan and manage the many events that will take place within the course of your wedding day. Erin and her husband Drew are two of the most professional, trustworthy people you'll meet (with a great sense of humor to boot!) Erin was so communicative and responsive and made sure every detail was in place so that the introductions and order of the entire evening would go smoothly. Not one aspect was overlooked. This band is worth EVERY penny. If music and dancing and overall fun is important to you: Book this group. I'm serious. You won't regret it. I am so thankful to Erin, Drew, and to the Met Players for making our special day the amazing party that is was."
THE METROPOLITAN PLAYERS
The Metropolitan Players is a youthful, energetic wedding band based in New York City that delivers the sound and song selection of a DJ, with the electric energy of a live band! Founders Drew and Erin Coles formed the band for their own wedding, and care deeply about creating a beautiful event for each and every couple. With a coveted place in The Knot Hall of Fame, it's our privilege to provide tailored, compassionate customer service, keep the dance floor packed all night long, and make your special day truly unforgettable!
Category
Website
https://www.metropolitanplayers.com/
Location
New York City and the Tri-State Area
Price Range
Starting at US$7,999
Travel Policy
The Metropolitan Players are based in New York City, so there may be a travel fee associated depending on the distance of your wedding venue from our office location in Manhattan. But hey — know that no place is too far for us to travel! Every single couple's wedding is unique, and every couple has different needs - so we help create custom destination packages!