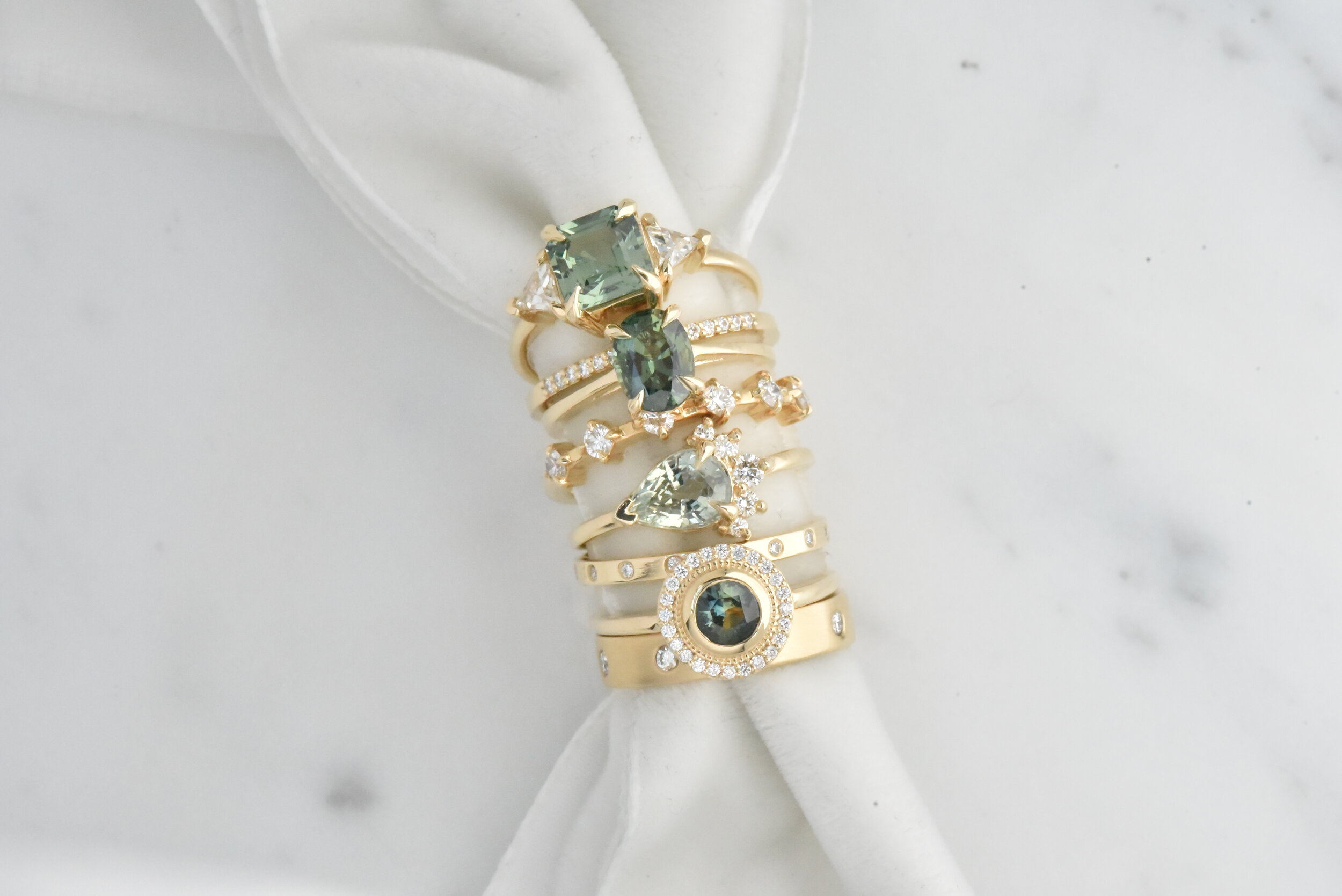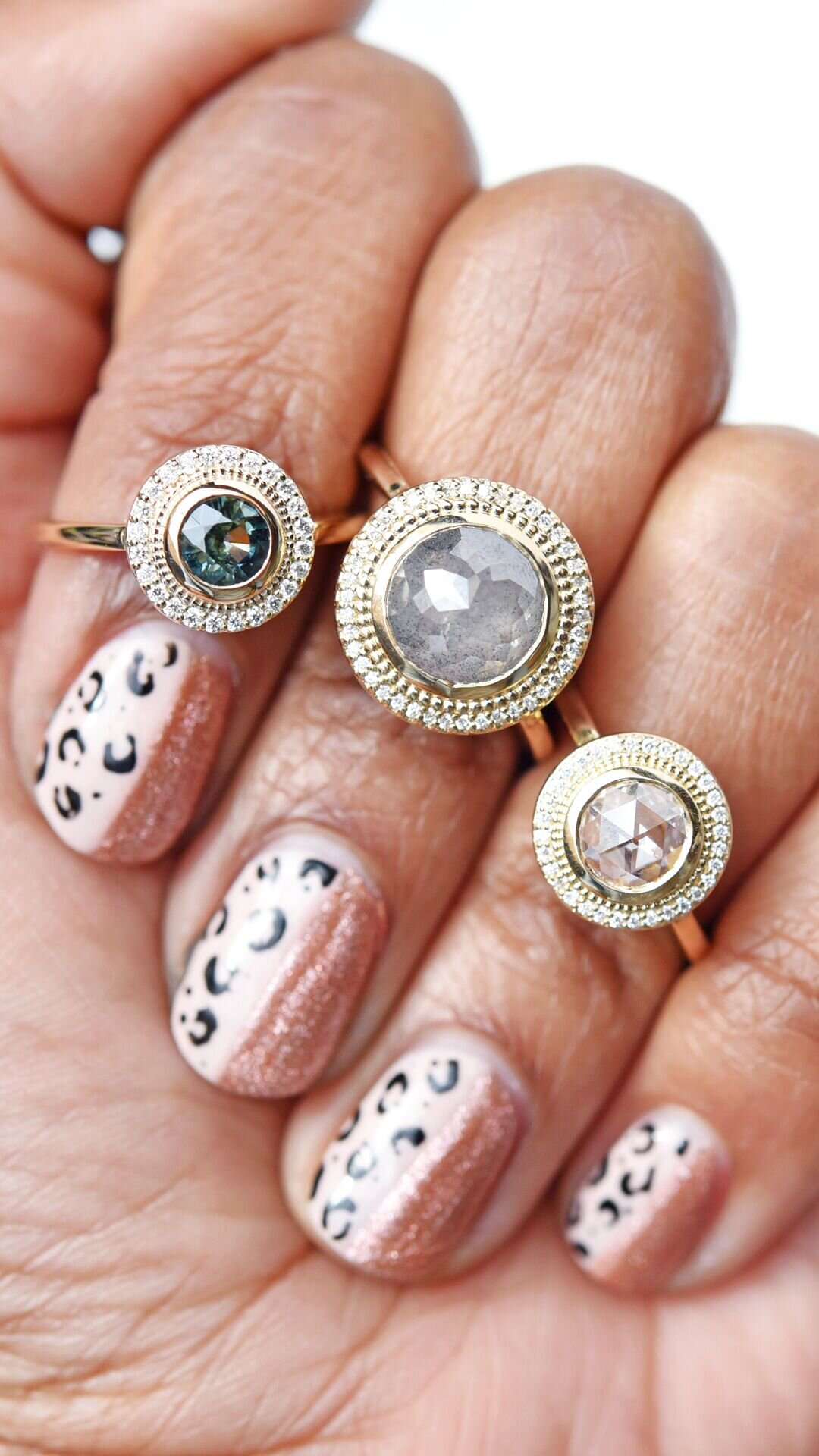 I am a Black Latina woman in the fine jewelry industry. It's not something you'll see every day and I am very proud to be changing the scene. I earned my degree in Environmental Science & Resource Management from the University of Washington before discovering my love of jewelry design and have found ways of applying environmental responsibility on this new path. The Valerie Madison Fine Jewelry studio is in a beautifully renovated, century-old, charming building with high ceilings, exposed beams, and is crawling with creeping green vines.
Since jewelry is a reflection of our individual style and can serve as markers of our personal journeys, I design each piece with style, quality, and durability in mind. Many of my customers hear about my jewelry collections through word of mouth for the quality and attention to detail my team puts into our pieces and the friendly customer service that we aim to provide.
What are some traits of your ideal clients and customers?
Valerie Madison clients are diverse, conscientious, and care about supporting small woman and POC-owned business.
What are three of your favorite things?
Rocks (all kinds — from fossils to diamonds), dinosaurs, and #alloftheplants.
What Past Clients Have To Say:
"Valerie did an amazing job on a custom engagement ring for my fiancee and I. She was incredibly helpful navigating the process of getting a custom piece, from design, to stone selection, to fitting, to the appraisal. She was very responsive for any communication and really made the process easy. The ring is absolutely beautiful and Valerie is a true artist."
VALERIE MADISON
Hi! I'm Valerie and I'm so happy you've found my work. I am a Black Latina with a degree in Environmental Science.
I design simple, minimalist, and elegant fine jewelry inspired by classic designs and new ideals.